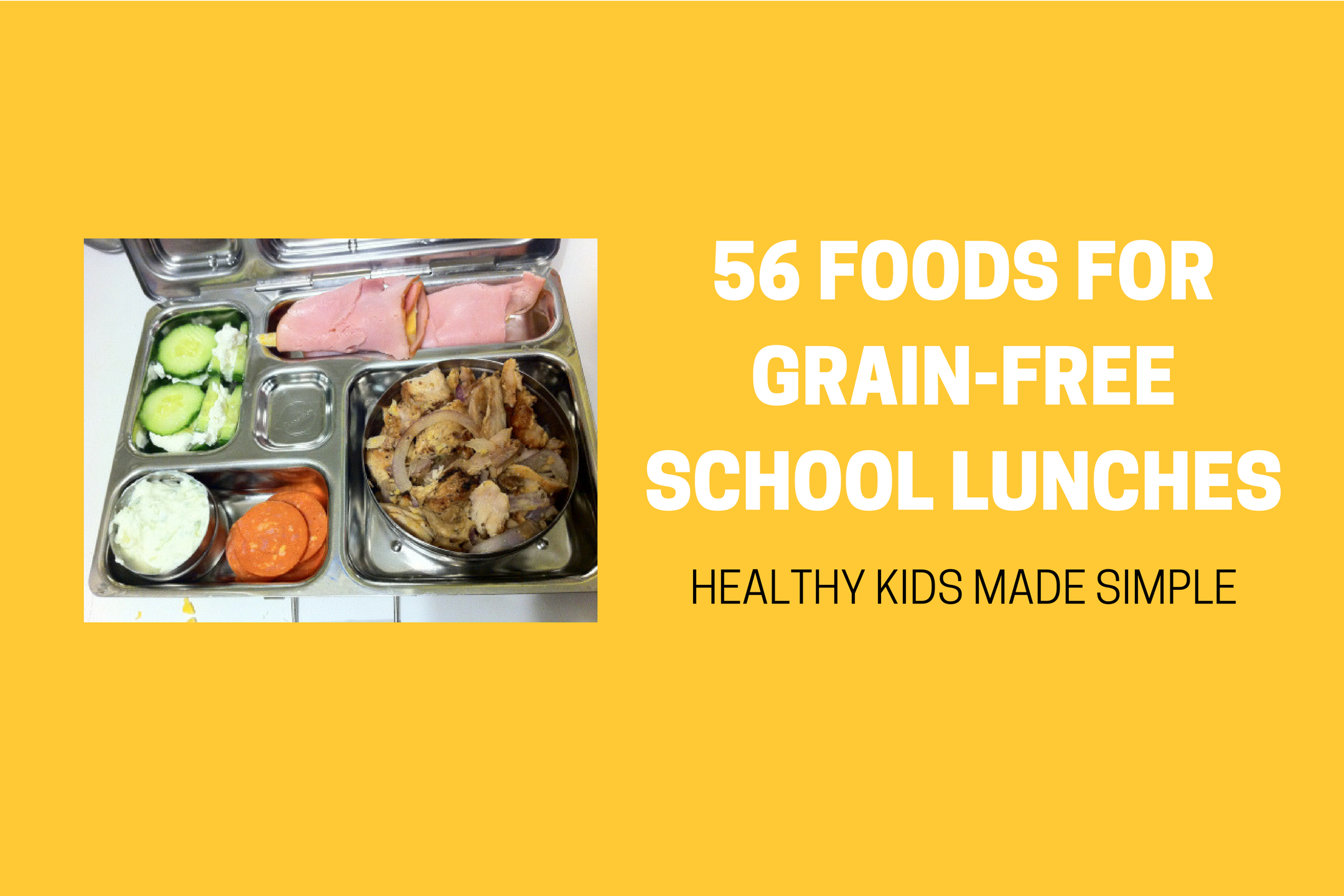 56 Foods For Grain-Free School Lunches
School is right around the corner, healthy lunches are important, but they take work. Life just got easier! Here's 56 foods for grain-free school lunches.
When it comes to eating healthy, we are staunch advocates of eating By Design. It's simply the fastest way to FEEL BETTER, HAVE MORE ENERGY, BOOST YOUR CONFIDENCE…in short, get incredible results.
That said, having an extensive list of food options to pack in your little ones lunch box only makes your job more complicated.
Each of the food options below are:
Simple to prep
By Design
Taste great
Easy to pack
Of course, there's endless more you can add to your own personal list based on preferences, tastes and availability, but this handy list will get you started and probably even keep you going for a very long time.
PROTEIN
Hard Boiled Eggs
Chicken Sausage
Slow Cooked Chicken
Ham Roll-Ups
Grain-Free Chicken Nuggets
Egg Salad
Leftover Anything!
Shish Kebab
Turkey Roll-Ups
Salami Slices
Steak
Summer Sausage
Cottage Cheese
Meatballs
Tuna Salad
Cheese
Greek Yogurt with Whey Protein
Bacon
VEGGIES
Spinach
Sliced Tomato
Broccoli
Carrots
Cherry Tomato
Olives
Nori (seaweed) Chips
Celery
Pickles
Cucumbers
Beets

FRUITS
Banana (whole or chips)
Apples
Grapes
Strawberries
Apricots
Plantain Chips
Raspberries
Blueberries
Applesauce
Pears
Kiwi
Oranges
FATS
Nut Butter
Pistachios
Almonds
Cashews
Macadamias
Olive Oil & Vinegar Dip
Avocado
Walnuts
SNACKS
Veggie Sticks
Raw Honey
Dark Chocolate Chips
Trail Mix
Nut Thins
Grain-Free Muffins
Dates
Isn't it relieving to think about your kids heading off to school with a nutrient dense, easy to pack lunch that they'll actually enjoy eating? As a parent, I know nothing is more important to me than my kids health and happiness…it's nice to know that having a simple school lunch plan can give us one less thing to worry about when it come our littles!
What did I miss? What school lunch staples would you add to this list?